Appraisals
AGS Graduate Gemologist • Insurance Appraisals • Estate Appraisals • Insurance Documentation
MJ Christensen Diamonds can provide you with a detailed appraisal report performed by an American Gem Society Certified Gemological Appraiser and Gemological Institute of America Graduate Gemologist.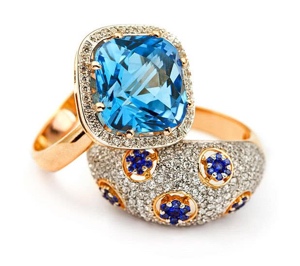 You truly cherish your fine jewelry items.

The meaning behind each and every treasure in your jewelry box showcases a memory, tradition, or sentimental value. While some pieces may be worn daily, other pieces are stored away only to be brought out for special occasions.
That delicate antique ring from your mother might hold a current value more than you could ever imagine. That intricate diamond pendant could potentially have a significant price attached to it. You know how much your jewelry means to you emotionally. Now, take the time to learn how much your jewelry means to you financially.
A jewelry appraisal is a process in which a certified gemologist or expert jewelry appraiser evaluates your piece and relays the value of the item. This is necessary to do, especially if it's stolen or you decide to sell your jewelry in the future. Plus, you deserve to know the current value of the jewelry you own and love.
MJ Christensen Diamonds is the perfect place to get your jewelry appraised. Here's why...
We have AGS Certified Appraisers on-site

We offer while-you-wait appointments available by request

Our experts do a thorough evaluation for insurance, estate and many other purposes

Our team can appraise precious metals, gemstones, watches, and diamond fashion jewelry items

Enjoy multi-item discounts available (i.e., estate inheritance and acquisition)

You will be provided with an appraisal copy to keep and one to give to insurance

We provide re-appraisals offered at a discount* (if maintained within five years of the original appraisal)
Are you looking to get your jewelry appraised in Las Vegas? MJ Christensen is here to help! We have everything you need to get your jewelry appraised now. Simply book an appointment with our expert jewelry appraiser and get ready to document how much your jewelry is really worth.
---
Thank you for your submission. One of our experienced team members will be in touch with you shortly.
---